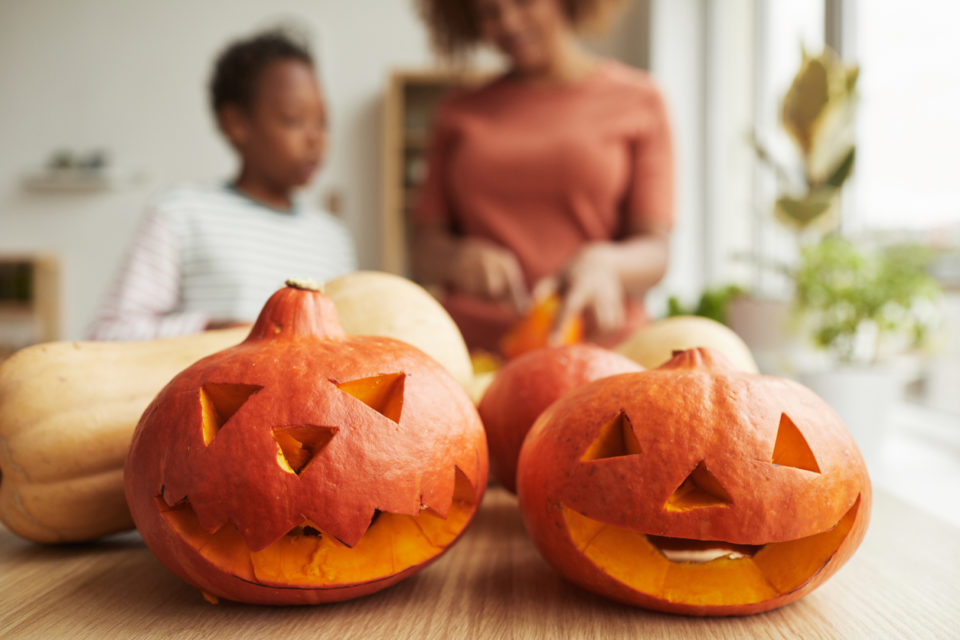 Whether you're into the scary, the festive, or the fun, Halloween offers a little something for everyone. From costumes to trick or treating, you can enjoy this holiday regardless of your age. But, don't forget about the pumpkins. A nicely carved jack-o'-lantern makes a good decoration and sets the mood every Oct. 31. If you are not confident in your carving abilities, you can follow some basic directions to make something to be proud of.
Specialized Tools are Not Necessary
Some people shy away from carving pumpkins because they think they need fancy tools to create an amazing sight. Other people worry about how much they will have to spend on tools to carve the pumpkins. However, you probably have things on hand that will do the job just fine. There are also inexpensive carving kits available at grocery stores.
Paring knives and blades can do effective work in making precise cuts. Lemon zesters and melon ballers can also turn your pumpkin into the jack-o'-lantern you want. For example, these tools do well in hollowing out the pumpkin and removing all the insides. If you want to smooth the surface to give it a nice shine, try a scrubbing brush.
It Doesn't Need to Be a Perfect-looking Pumpkin
Pumpkins come in all shapes and sizes. It makes sense to look for the roundest, smoothest one in the patch. In reality, it can be difficult to find such a pumpkin — and that's all right. There is nothing wrong with an imperfect pumpkin. For instance, picking up something lopsided or misshapen gives it character and can lend itself to creative designs.
Open it From the Bottom
Nothing says you have to open the pumpkin from the top. Opening from the bottom can make the cleaning easier. This can save you considerable time.
More Scooping
Removing the insides of the pumpkin can be one of the most time-consuming and frustrating parts of the task. To make things easier, use a bigger scooper. Also, scrape the walls of the pumpkin until they are an inch thick.
Trace Your Design
There are some pretty intricate designs out there. However, you don't have to be a professional artist to carve these challenging creations. Save time and effort by first tracing the design with a marker or pencil.
Involve the Kids
Your kids will love to help you carve your pumpkin. Give them a job such as picking a design or scooping out the insides. Cleanup time is also a good way to let them lend a hand.
Patience is Critical
Don't rush through your carving, or you might make a mistake and ruin the design. You need to be patient, especially with the more complex designs. Slow down and take your time. If you know you are working on something complicated, give yourself plenty of time to finish before Halloween night.
You might also like: How To Know It Is Time For New Tires
Preserve the Pumpkin When Necessary
You don't have to finish your carving in one sitting. If you realize it's going to take several hours to finish but need a break, wrap the pumpkin in plastic. Then keep it in the fridge until you are ready to pick things up again.
By following these tips, you can confidently carve a pumpkin this Halloween. Keep these in mind as you get started.
Disclaimer: The stock image is being used for illustrative purposes only, and it is not a direct representation of the business, recipe, or activity listed. Any person depicted in the stock image is a model.