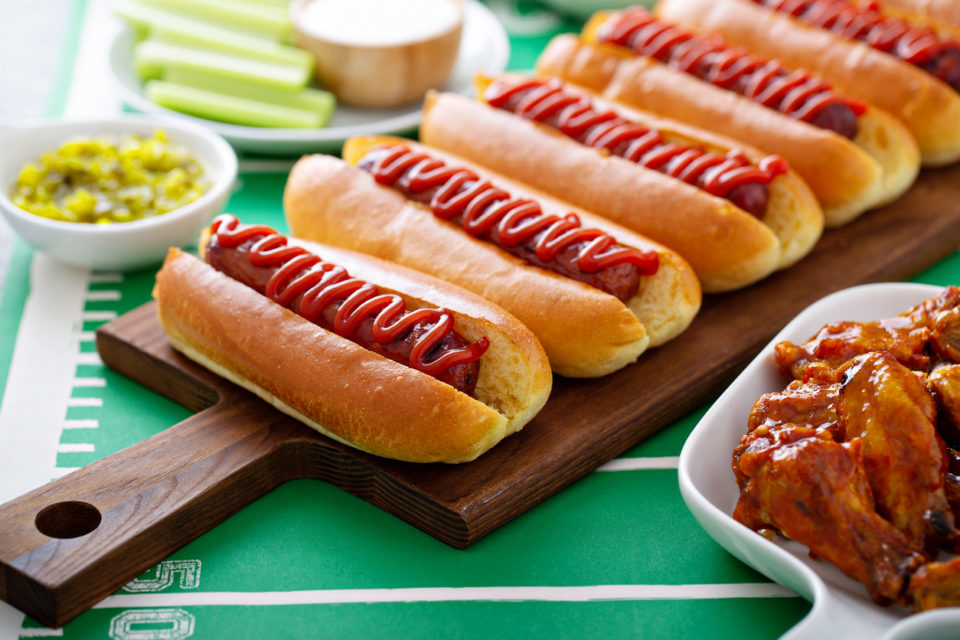 For a football fanatic in San Antonio, TX, gameday can't come soon enough. When the team you root for is playing out of town, or if you can't make it to the game, watching on TV is the next best thing. Enhance your gameday experience by throwing a watch party with your family and friends. Furthermore, add some fun and festive elements to the party, and you'll add excitement to the day.
Goalpost Takeout Box
If you throw a watch party, you've got to include food. In addition, you're bound to have a big spread for your guests — it may be enough that there will be leftovers. Send people home with extra food in some creative football-themed boxes. You can make these by yourself without spending a lot of time or money.
The box is large enough to hold a wide range of leftover foods such as chicken wings, nachos, pizza bites, and much more. The cover of the box is a yellow goalpost that slides on and off.
Commercial Rating Signs
Sometimes, the commercials are better than the game. This can be the case during the Super Bowl or other big games that don't live up to their billing. However, you can still enjoy what you're watching — during the commercial breaks. To make things more interesting, create some signs with words that describe the quality of the commercial.
The sky's the limit with what you write, but make sure to include point totals. You can easily print off cards with the rating descriptions. Then, attach the cards to popsicle sticks.
Treat Boxes
Along with lunch, dinner, or appetizers, you need some snacks to go with your viewing party. You can set aside some for each guest and place the snacks in a box when the person arrives. Or you can send the guests home with a treat box. Either way, why don't you make the box football-themed?
You can do this by taking an oval-shaped paper mache box and painting it the colors of a football field. For example, use green for the grass or turf and then add white yard marker lines. Craft paint works well to make the field.
You might also like: Spend Your Day At The San Antonio Museum Of Art
Football Bingo
You know the game Bingo, and you've likely played it before. But have you incorporated it into your football-watching party? Print out sheets of paper and make a Bingo grid. Include various football terms such as "first down," "touchdown," "field goal," "interception," and other keywords. This can be a fun game for some of your younger viewers to play.
Gameday is a thrilling, highly anticipated occasion for the avid football fan. When you watch your favorite team play next, make sure you try out some of these crafty, creative ideas.
Disclaimer: The stock image is being used for illustrative purposes only, and it is not a direct representation of the business, recipe, or activity listed. Any person depicted in the stock image is a model.