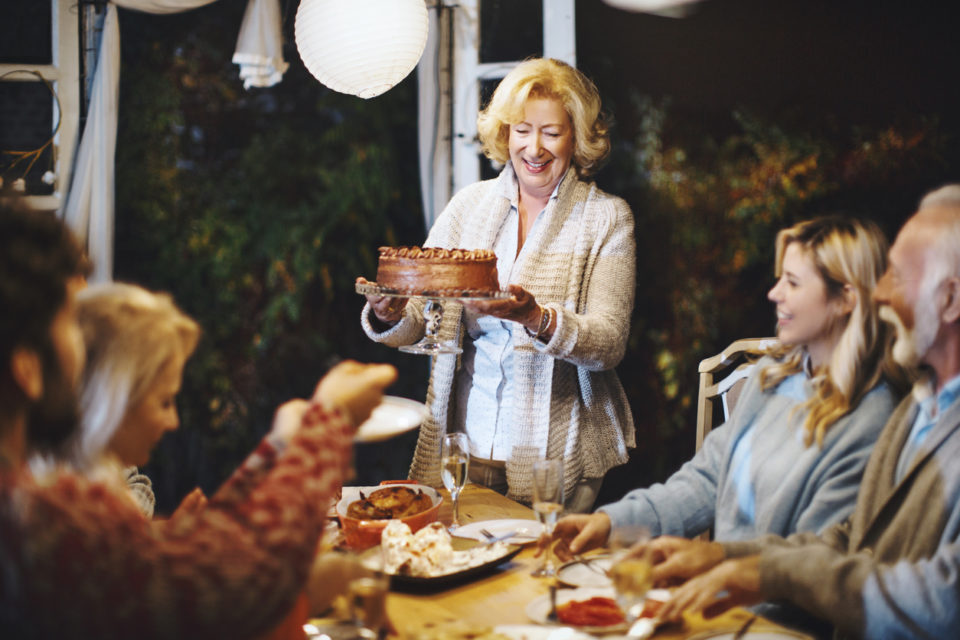 Thanksgiving dinner is perhaps the biggest meal of the year. It's also a time when you'll likely entertain family and friends at your San Antonio, TX, home. However, just because you'll have a filling dinner doesn't mean there shouldn't be room for dessert. Moreover, this Thanksgiving, try a few new dishes to impress and satisfy everyone at your gathering.
Pecan Pumpkin Spice Chocolate Chip Cookies
Serving a plate of scrumptious cookies is sure to be a big hit. You can add a few extra elements to your regular chocolate chip cookies. Most importantly, for this recipe, here's what you'll need:
1 tablespoon ground cinnamon
1½ teaspoons ground ginger
1 teaspoon ground nutmeg
¾ teaspoon ground cloves
3 cups (375 g) all-purpose flour
1¼ teaspoons baking soda
1 teaspoon Diamond Crystal or ½ teaspoon Morton kosher salt
1¼ cups (2½ sticks) unsalted butter, softened until just slightly firm
1½ cups (300 grams) light brown sugar
1 cup (200 grams) granulated sugar
3 large eggs
¼ cup canned pumpkin purée
1 tablespoon vanilla bean paste or vanilla extract
4 ounces (112 grams) semisweet chocolate, coarsely chopped
1½ cups (9 ounces/255 grams) dark chocolate chips
1½ cups (174 grams) coarsely chopped pecans
First, preheat the oven to 350 degrees. Next, mix the cinnamon, ginger, nutmeg, and cloves in a small bowl to make the pumpkin spice. Then, whisk the flour, baking soda, salt, and 1 tablespoon of pumpkin spice in a medium bowl.
Follow this by combining the butter, brown sugar, and sugar in a mixer bowl. Beat the mixture at medium speed for three minutes. Then, put the speed to low and add the eggs one at a time. Beat in the pumpkin purée and vanilla paste. Combine the dry ingredients. Next, fold in the remaining chopped chocolate, chocolate chips, and pecans into the dough.
Next, form the dough into balls and place them on a cookie sheet. To finish, press the nuts into the top of the dough and bake for 11–13 minutes.
You might also like: Why Fall Is The Perfect Time To Clean Your Vehicle
Chocolate Buckwheat Cake
This gluten-free cake is a great after-dinner dessert. It makes 8–10 servings and goes well with whip cream. Assemble the following:
Sponge
1 teaspoon instant yeast
½ cup (63 grams) buckwheat flour
1 tablespoon honey, preferably buckwheat
Cake
Nonstick vegetable oil spray
4 large eggs
¾ cup (135 grams) bittersweet chocolate chips
½ cup (1 stick) unsalted butter, cut into pieces
¼ cup (25 grams) Dutch-process unsweetened cocoa powder, sifted
1 tablespoon vanilla extract
Pinch of kosher salt
½ cup (100 grams) granulated sugar, divided
2 tablespoon powdered sugar
To begin, preheat the oven to 350 degrees. It will take 40 to 45 minutes to bake the cake. Meanwhile, for the best results, you should rotate the cake at least once during the baking. However, make sure to let it cool before eating.
These are just two of the mouth-watering desserts you can make this Thanksgiving. You and your guests will fall in love with both.
Disclaimer: The stock image is being used for illustrative purposes only, and it is not a direct representation of the business, recipe, or activity listed. Any person depicted in the stock image is a model.