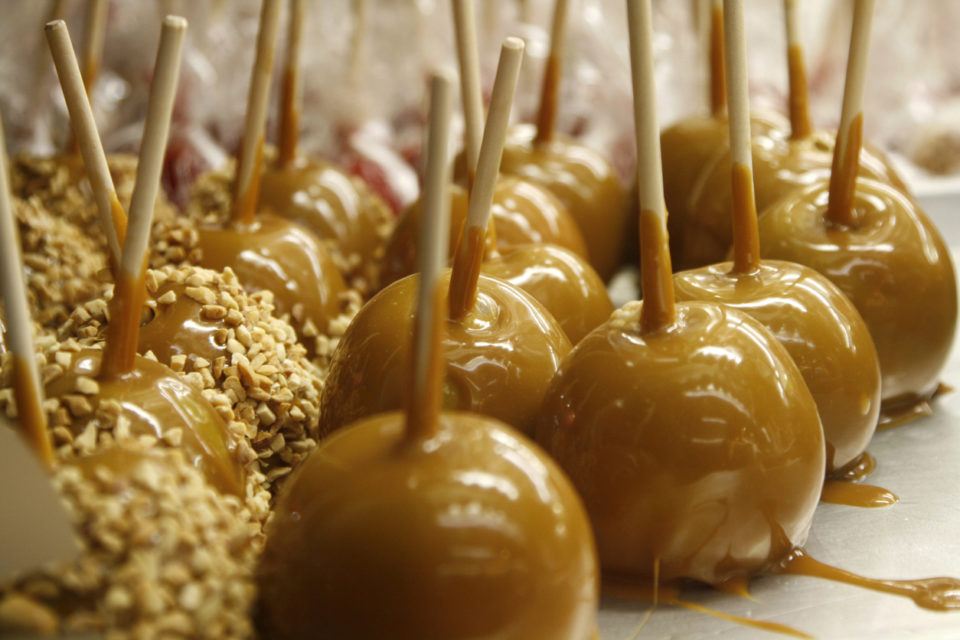 Perhaps more than at any other time of the year, candy and snacks are plentiful around Halloween. You'll have some on hand to pass out to trick or treaters. Furthermore, you'll want some at home for your own snacking and for the get-togethers and parties you hold. Candy apples are a favorite of people in San Antonio, TX. However, you don't need to purchase yours from a store. There are some delicious homemade recipes you can follow to create yours.
An Overview
Candy apples have long been a treat to enjoy during the Halloween season. The sweet outside shell made of hard candy isn't easy to get through. However, once you do, you have a crisp apple waiting for you. It'll take you about an hour to make the candy apples: a half an hour of prep time and a half an hour of cooking time. Once you have finished, you'll have enough candy for 12 apples.
The Ingredients
Start by gathering 12 apples. You can use any kind you wish. For example, you may want to choose granny Smith, red delicious, or gala. Or, get a variety. Then, assemble the following:
12 lollipop or popsicle sticks
3 cups sugar
½ cup light corn syrup
1 cup water
½ teaspoon red food coloring
You'll also want to have a candy thermometer on hand.
Prepare the Apples
Firstly, before getting too far, you'll want to thoroughly wash the apples by running them under cool water. Take the sticks and place them in the apples firmly so they will not easily fall out. Get a cookie sheet and spray it with cooking spray. You can also line it with parchment paper.
Start Mixing
Take a saucepan and place it on the stove over medium heat. Combine the sugar, corn syrup, and water. Then, bring the liquid to a boil until the sugar is dissolved. Also, take a candy thermometer and place it in the pan. Once it has reached 300 degrees, remove it from the heat. You will then want to put in the red food coloring. If the color is not as dark as you'd like, you can add a little more food coloring.
You might also like: Get Ready for Halloween With These 8 Pumpkin Carving Tips
Dipping the Apples
Once you have finished with the mixture, take the apples and dip them in it, one by one. As you do so, use a swirling motion so you can be sure the candy thoroughly coats the entire apples. Hold the apple over the pan so excess candy can drip off. Lay the apples on a cookie sheet. It will take a few minutes for them to harden.
You'll love this fun and delicious treat this Halloween. The apples will go well at any Halloween festivities. Or, you can save them for yourself and your family.
Disclaimer: The stock image is being used for illustrative purposes only, and it is not a direct representation of the business, recipe, or activity listed. Any person depicted in the stock image is a model.