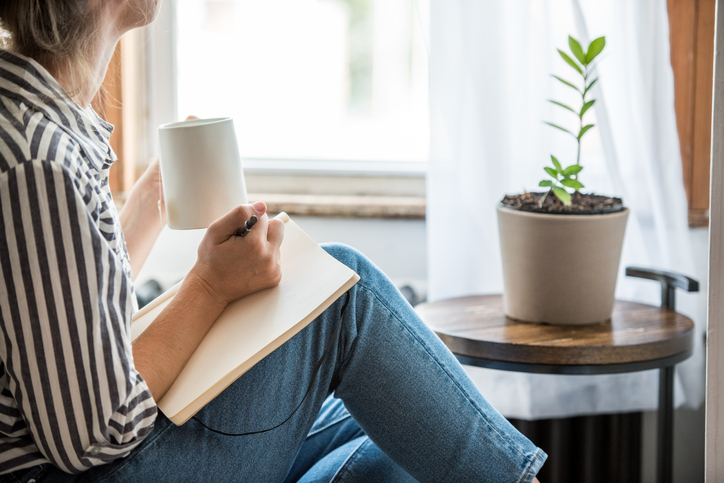 Your mental fitness and emotional well-being are just as important as your physical health. Just as exercising, eating right, and regularly seeing a doctor can ensure that you are physically well, certain activities can promote good health in other aspects of your life. For example, keeping a journal can be a good way to improve how you feel about yourself and your outlook. If you have never kept a journal or struggled to start one in the past, there are ways you can more effectively start and stay on top of this activity.
Why Keep a Journal
Journal writing is more than simply jotting down what happened to you on a given day. For instance, this exercise is a helpful way to open up and share your feelings in a private, safe environment. You can record impressions and emotions that might otherwise conceal from other people. Journaling can reduce stress in your life. It may even reduce any feeling of being down.
Secondly, studies have shown that keeping a journal can strengthen your immune system. For instance, people who journal typically get sick less and have fewer doctor's office visits. Writing in a journal gives you a forum to be thankful and deal with the challenges you are facing. It can also be a powerful motivator when it comes to setting and accomplishing goals.
You might also like: What Is New For Genesis Vehicles In 2023
Tips for Starting: Use a Technique That Works for You
There is no wrong way or right way to journal. You only need to pick the style that works best for you and your needs. For example, you may keep a paper journal, or perhaps you'd rather journal on a laptop, tablet, or even your phone. Just stick to what is most convenient and easy. This will help to ensure you enjoy the practice more and get the most out of it.
Moreover, realize that this journal is for you and you alone. Therefore, you shouldn't worry about what other people might think if they were to read what you are writing. Don't judge yourself. Anything and everything you write comes from the depths of your heart.
You should also establish a pattern or routine. For instance, pick a time of the day you will write in your journal. Also, decide how much time you can and want to spend on this activity. The effects can be positive even if you can only write for 10 minutes daily.
You don't need to put off writing in your journal any longer. Begin today and start to see the benefits that this can produce.
Disclaimer: The stock image is being used for illustrative purposes only, and it is not a direct representation of the business, recipe, or activity listed. Any person depicted in the stock image is a model.