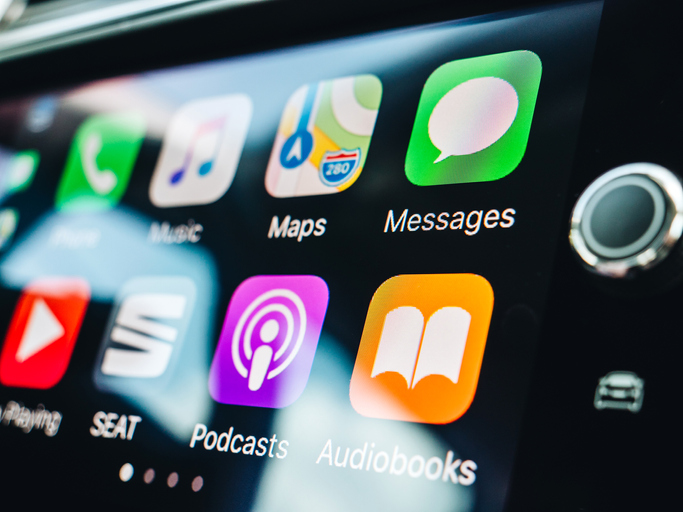 Whether it is your morning commute or a road trip, your infotainment system is super important for keeping you from being bored. Not only do you need to not succumb to boredom, but you also need your infotainment to keep yourself focused. When you get bored you are less likely to be paying attention to the road. To help you find the problem and solution for why your infotainment system will not turn on, CarBlog can help!
Your Amplifier Overheated
If you are prone to turning the volume up too high, the amplifier could have overheated and gone into protection mode. How the amplifier overheats when the volume is too high or when there is fluctuation of resistance or lack of airflow occurring. When in protection mode the amplifier shuts down to avoid the valves overheating, fusing together, and blowing up. Make sure to allow the amplifier to cool down and keep your volume between 75 and 105 decibels.
Your Power Source has Failed
Your infotainment system is connected to a power source. If your power source is falling or malfunctioning, this could be because of a blown car fuse, wiring issues, blown valves, or lack of power to the operation system. To troubleshoot these problems, turn the power source off and test the wire fuse with a multimeter. You do this by placing the multimeter on the fuse's metal cover and if a reading is displayed, the fuse has not exploded. If you do not get a reading, the fuse has exploded. This means that the radio ground connection has a fault, such as rusted wires or loose wires. These can be repaired by either replacing or reconnecting the ground.
Your Antenna is Damaged
Whether your antenna is broken or damaged, you are not receiving radio frequencies. If you need to fix your antenna, you can do this by losing the antenna's bolt and removing it. Make sure to remove any dirt or broken pieces and replace with aluminum foil. If broken, such as the antenna's mast, remove it and reattach it and wrap the antenna with masking tape and aluminum foil. Then replace it back. If the problem is not resolved, you will need a new antenna.
If your antenna is too long or short, you will need an antenna tuner.
You might also like: 10 Ten-Minute Recipes To Try
Your Battery is Dead
The louder your volume, the more your battery will be drained and if the battery is drained beyond use, it dies and no longer functions. If your battery is idle, it also will die. You can help avoid this by checking the battery for a plastic draw. This is when the battery gets discharged quickly due to power draining when the ignition system is both on and off. Test by removing and replacing the fuses and negative battery cable.
Disclaimer: The stock image is being used for illustrative purposes only, and it is not a direct representation of the business, recipe, or activity listed. Any person depicted in the stock image is a model.