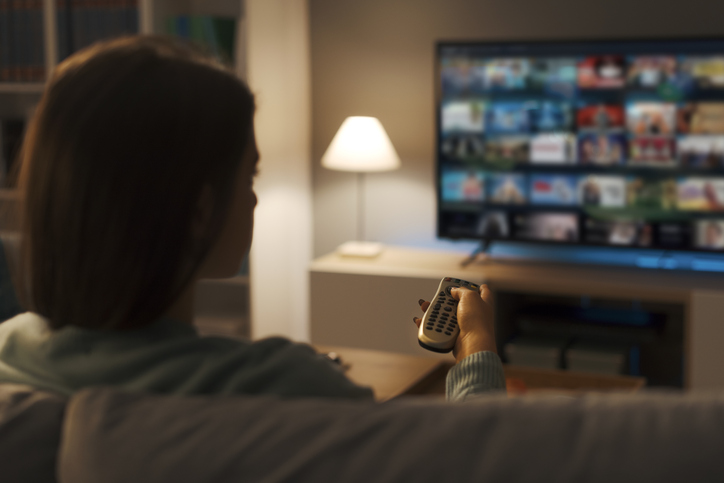 Stranger Things viewers are loyal fans. After years of waiting for season 4 to come to the screen, fans went to the tv to soak in the drama, suspense, moments of humor, excitement, and the 80's nostalgia. Who knew everyone was a Kate Bush fan? Well, if you watched season 4 of Stranger Things you quickly became one as you heard her song Running Up That Hill many times throughout the season.
While it took close to three years for season 4 of Stranger Things to be released, it probably took only a day or two to binge-watch the entire thing. Now all Stranger Things fans can do is watch seasons 1-4 of Stranger Things on a loop or find something to fill the void as they wait for season 5. There are some fans who may think that nothing can replace Stranger Things; and while it is certainly unique, there are several shows out there that are ready to step up to the plate and take a swing at it. Here are four shows to watch that will help fill the Stranger Things void.
The X-Files
Running from 1993-2018, The X-Files has had a long stint in science fiction drama. It is easy to see how many compare Stranger Things to The X-Files. While Stranger Things basically sticks to one plot that keeps being peeled back layer after layer with each season for a deeper and richer story and the X-Files is a show about FBI agents who encounter a variety of different supernatural things each season, both draw the audience in to question the paranormal.
Archive 81
While a short-lived show that aired on Netflix in 2022, Archive 81 gives you a run for your money on suspense. There are so many similarities between this show with Stranger Things, that some theorists hypothesized that Stranger Things and Archive 81 could take place in the same universe. Not hard to see why with another dimension, playing on the nostalgia of another time, and an evil creature like Vecna or the Demogorgon.
The Twilight Zone
The Twilight Zone aired from 1959-1964, but it still remains an icon in pop culture today. The show would show the audience a situation that was horrifying with a twisted ending that could potentially serve as a moral lesson. No matter what makes you jump, The Twilight Zone was sure to find it and show it on the silver screen.
You might also like: Explore San Antonio On A River Walk Cruise
American Gothic
Stranger Things lovers, of course, are interested in the mystery of Vecna, the Demogorgons, Eleven's abilities, and Will Byers' potential powers, but they are invested in the drama from the relationships between the characters. For more of the same, viewers may want to watch American Gothic. American Gothic takes family drama to a whole new level that will keep you watching.
Disclaimer: The stock image is being used for illustrative purposes only, and it is not a direct representation of the business, recipe, or activity listed. Any person depicted in the stock image is a model.